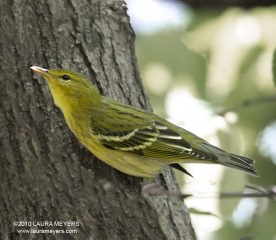 The picture of this Blackpoll Warbler was taken in Central Park, NYC during Fall Migration. I used the CANON EOS7D with the 100-400mm lens to get this Blackpoll Warbler.
Warblers are quite the challenge to capture because they are very small and are always in motion. I usually need to do some work in photoshop to eliminate the foliage that they "hide" in.
I followed this bird for awhile before I could get a clear shot.