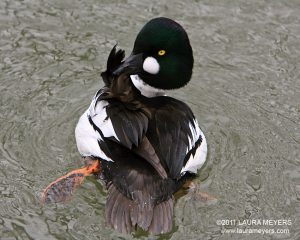 The picture of this Hooded Merganser was taken in the Bronx, New York City.
The picture of this was taken with the CANON EOS7D and the CANON 100-400mm lens and the CANON 580EXII flash.
I love going to the Northern Pond area at the Bronx Zoo to take pictures of ducks. On this really cold day, most of the pond was frozen so the ducks were relegated to a small area near my camera.
How cool is that!