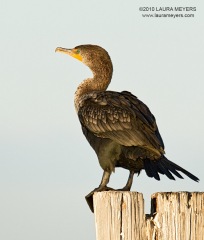 The picture of this Immature Double-crested Cormoratn was taken on Fort Myers Beach, Florida.
The picture of this Double-crested Cormorant was taken with the CANON EOS7D and the CANON 100-400mm lens and the CANON 580EXII flash.
This picture was taken on the beach right after sunrise at the Estero Critical Wildlife Area.