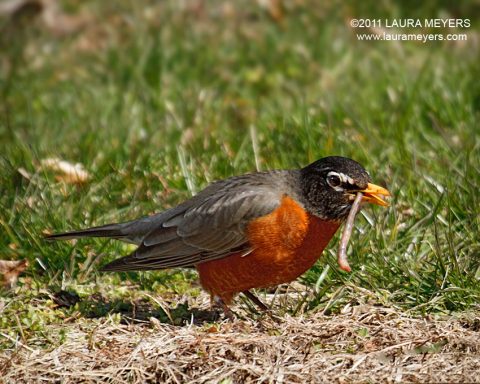 The picture of this American Robin was taken at the Green-wood Cemetery in Brooklyn.
The picture of this American Ronbin was taken with the CANON EOS7D and the CANON 100-400mm lens and the CANON 580EXII flash.
I find that taking lots of pictures of my subject gives me a better chance of coming up with a picture such as this – especially with small birds when it is difficult to see exactly what they are up to from a distance.