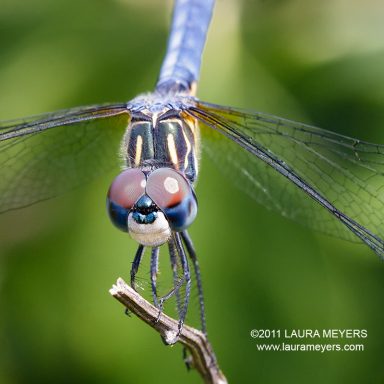 The picture of this Blue Dasher dragonfly (Pachydiplax longipennis) was taken at the Jamaica Bay National Wildlife Refuge.
The picture of this was taken with the CANON EOS20D and the CANON 100 macro lens and the CANON MR-14EX Marcro Ring Lite.
Dragonflies remind me of teenage boys when their hormones are in rage.