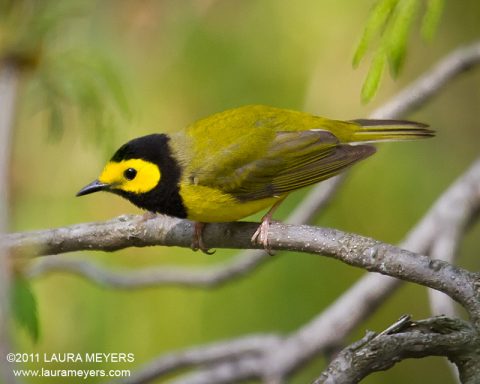 The picture of this Hooded Warbler was taken in Central Park. The picture of Hooded Warbler was taken with the CANON EOS7D and the CANON 100-400mm lens and the CANON 580EXII flash.
This past Tuesday, May 3rd, was an amazing birding day in New York City. I spent most of the day in Central Park. There were many migrating birds. This gave me many photo ops – most of which were too difficult to get the shot.
But I got enough to please me like this beautiful Hooded Warbler. It does not get much better than this!