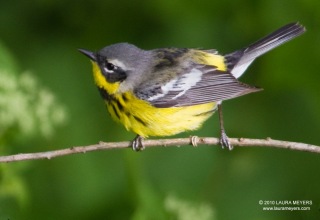 The picture of this Mangolia Warbler (male breeding) was taken in Prospect Park May 16, 2010.
I found a very nice spot in Prospect Park across from the Audubon/Boat House that has benches and a platform right next to a place where the Mangolia and Common Yellowthroat were flitting around and the light in the morning is very nice.
I was able to some pretty pictures of these beautiful birds.